Hôtel day use

+33 972 318 266
IBIS London Heathrow Airport



Hôtels IBIS pour la journée - Aéroports

Ce partenaire a mis en place des mesures d'hygiène et de prévention pour assurer votre sécurité. Il est possible qu'un passe sanitaire en règle soit demandé à votre arrivée dans le cas où notre partenaire dispose d'espaces communs (bar, restaurant, piscine, ...).
Wishlist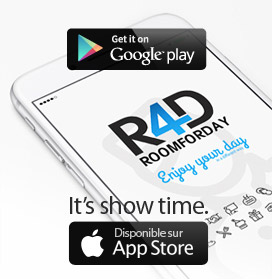 Le règlement s'effectue sur place lors de votre arrivée (check-in). Paiement accepté : espèces ou carte bancaire.
The time of departure is fixed by the conditions allocated by the hotel. After that time the hotel can request the amount of one (1) night. Pay on arrival by cash or credit card. Cancel your reservation only by RoomForDay®
This hotel is perfect for day room heathrow airport!

Catching a flight the next day? The ibis Hotel Heathrow Airport is a clean & modern hotel conveniently located near Heathrow Terminals 1, 2, 3 & 4. There is a hotel shuttle service that takes you to your terminal

The budget-friendly Ibis London Heathrow Airport Hotel is conveniently located 3 miles from Heathrow Airport. You can take a free London bus to the airport from the bus station a minute's walk away, or jump on the Hotel Hoppa bus.

Day use Hotel rooms: Inviting, modern and cosy, with a comfortable bed and a functional bathroom. The ibis room has got everything you need for a pleasant stay. Hotel 100% non smoking

WIFI Wireless Internet access.

Informations :
London Heathrow airport: 1.2 miles from T1,2,3&4, and 4 mile
Private enclosed outdoor parking
Thématiques :
Hôtel Périurbain, Aéroports, Chambre day use, Hôtel d'Affaires, Hôtel de chaine, Hôtels IBIS, Hôtel de Jour, Hôtel journée, Hôtel à l'heure, Chambre à l'heure, Hôtel après-midi, Day use, Love Hotel, 5 à 7.
Chambres day use et Salles de réunion