Novotel London Blackfriars




Novotel pour la journée - Situation en centre ville

Ce partenaire a mis en place des mesures d'hygiène et de prévention pour assurer votre sécurité. Il est possible qu'un passe sanitaire en règle soit demandé à votre arrivée dans le cas où notre partenaire dispose d'espaces communs (bar, restaurant, piscine, ...).
Wishlist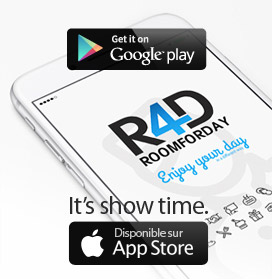 Le règlement s'effectue sur place lors de votre arrivée (check-in). Paiement accepté : espèces ou carte bancaire.
The time of departure is fixed by the conditions allocated by the hotel. After that time the hotel can request the amount of one (1) night. Pay on arrival by cash or credit card. Cancel your reservation only by RoomForDay®
Daytime in the heart of London !

Novotel London Blackfriars is a beautifully designed contemporary and exciting hotel in a vibrant area of London, whether you are staying for business or pleasure.

The city is a short hop over the river Thames. You'll be minutes away from London's famous South Bank – take a stroll down the river and you'll find some of the capital's most famous Landmarks, including the London Eye, Tate Modern, the Shard and Shakespeare's Globe.

Innovation is packed into this 4-star hotel - free Wi-Fi, an interactive info system, I-Mac's, art wall and an indoor swimming pool with digital art. You will be impressed by the state-of-the-art facilities at Novotel.

Please note, this property is cash free, and only accepts credit& debit cards and Apple Pay

Informations :
300m Waterloo East Station
No parking available
Thématiques :
Espaces de travail, salle de sports, Hotel Discret, Chambre day use, Situation en centre ville, Piscine intérieur / extérieur, salle de Fitness, Novotel, Hôtel de Jour, Hôtel journée, Hôtel à l'heure, Chambre à l'heure, Hôtel après-midi, Day use, Love Hotel, 5 à 7.
Nos offres et prestations en journée