Hôtel day use

+33 972 318 266
Ibis Styles London Southwark Rose



Hôtel d'Affaires pour la journée - Situation en centre ville

Ce partenaire a mis en place des mesures d'hygiène et de prévention pour assurer votre sécurité. Il est possible que certains services ou prestations de cet établissement soient réduits ou indisponibles en raison de la pandémie de coronavirus (COVID-19).
Wishlist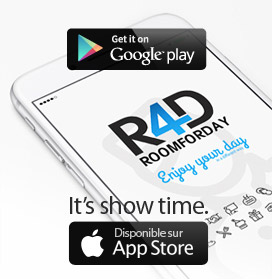 The time of departure is fixed by the conditions allocated by the hotel. After that time the hotel can request the amount of one (1) night. Pay on arrival by cash or credit card. Cancel your reservation only by RoomForDay®
Le règlement s'effectue toujours sur place lors de votre arrivée (check-in). Paiement accepté en espèces ou carte bancaire.
An economy London hotel a few minutes walk from the sights of South Bank, including the London Eye and Tate Modern.

Each of the 114 modern bedrooms has complimentary WI-FI and a flat screen TV. The restaurant serves international cuisine and the bar is open drinks.We offer flexible meeting room facilities accomodating for up to 70 guests with WI-FI.There is also parking for up to 40 cars.

The hotel is perfectly located for central London, a few minutes' walk from Westminster and the sights of the South Bank, including the London Eye and the Tate Modern. There is parking for up to 40 cars.
Informations :
Tate Museums (0.40km)
Private enclosed outdoor parking
Thématiques :
Hotel Discret, Chambre day use, Situation en centre ville, Hôtel d'Affaires, Hôtels IBIS, Hôtel de Jour, Hôtel journée, Hôtel à l'heure, Chambre à l'heure, Hôtel après-midi, Day use, Love Room, 5 à 7.
Chambres day use et Salles de réunion