Hôtel day use

+33 972 318 266
Hotel Indigo London-Paddington




Boutique Hotel pour la journée - Situation en centre ville

Ce partenaire a mis en place des mesures d'hygiène et de prévention pour assurer votre sécurité. Il est possible que certains services ou prestations de cet établissement soient réduits ou indisponibles en raison de la pandémie de coronavirus (COVID-19).
Wishlist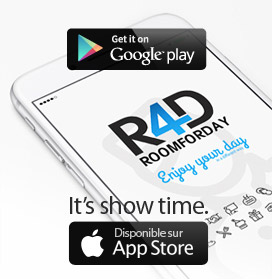 The time of departure is fixed by the conditions allocated by the hotel. After that time the hotel can request the amount of one (1) night. Pay on arrival by cash or credit card. Cancel your reservation only by RoomForDay®
Le règlement s'effectue toujours sur place lors de votre arrivée (check-in). Paiement accepté en espèces ou carte bancaire.
Hotel Indigo Paddington is a four-star boutique hotel near Paddington Station in London. An oasis of luxury and tranquility, the hotel offers business and leisure travellers a modern, elegantly appointed base from which they can explore all that London has to offer.

The hotel features exclusive accommodation and outstanding facilities including a fitness centre and the London Street Brasserie restaurant and bar which offers seasonal dishes and a patio dining experience.

With high quality décor, warm, friendly service, and thoughtful touches including complimentary wi-fi, Hotel Indigo Paddington is your London hotel of choice, for both business and pleasure.

4 Star Accommodation in London Paddington

From the Paddington Station arches in the guest rooms to the especially crafted glass staircase adorning the reception area, you will experience outstanding 4 star accommodation in London when you stay at the Hotel Indigo Paddington.

Our 64 individually styled guest rooms are inspired by nature, and all feature vibrant colours, hardwood floors adorned with luxurious pure wool rugs, plush bedding and high quality linens. Vast murals in each room depict architectural features from nearby Paddington Station, Hyde Park and Little Venice. Bathrooms feature luxury bathrobes and slippers and a spa-inspired rain shower experience that will instantly make you feel both welcome and relaxed.

And, if you need a little more nature, bring the outdoors inside with our deluxe double and king rooms which feature patios.
Informations :
Paddington Station is within 200 metres
No parking available
Thématiques :
Boutique Hotel, Espaces de travail, salle de sports, Hotel Discret, Parkings, Restaurant, Bar à champagne, Chambre day use, Signature de contrat, Restaurant, Parking, navette, voiturier, taxi, Situation en centre ville, salle de Fitness, Bar et Rooftop, Hôtel de Jour, Hôtel journée, Hôtel à l'heure, Chambre à l'heure, Hôtel après-midi, Day use, Love Hotel, Love Room, 5 à 7.
Chambres day use et Salles de réunion
Services à la carte