Hôtel day use

+33 972 318 266
Queens Hotel


Hôtel à l'heure pour la journée - Repos en campagne
Wishlist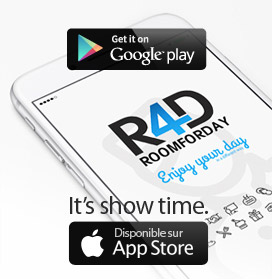 The time of departure is fixed by the conditions allocated by the hotel. After that time the hotel can request the amount of one (1) night. Pay on arrival by cash or credit card. Cancel your reservation only by RoomForDay®
Le règlement s'effectue toujours sur place lors de votre arrivée (check-in). Paiement accepté en espèces ou carte bancaire.
Hotel is a magnificent Victorian building and it is situated 12.9 km from Central London. Crystal Palace Park and Underground Station are a 10-minute walk away.

The comfortable, individually-furnished rooms feature private shower rooms, TVs and hairdryers. All rooms are accessible by lifts.

Ideal for a day time, the Queens Hotel has a spacious ground floor lounge bar to greet guests as they enter the hotel.

Selhurst Park Football Ground is a 5-minute drive away, and the Crystal Palace National Sport Centre can be reached in just 10 minutes by car. The hotel is not located in the Congestion Charge Zone.
Informations :
Metro Crystal Palace (10mn)
Public parking - charges apply
Thématiques :
Chambre day use, Repos en campagne, Hôtel à l'heure.
Chambres day use et Salles de réunion