Hôtel day use

+33 972 318 266
Ibis Styles London Croydon



Day use pour la journée - Situation en centre ville
Wishlist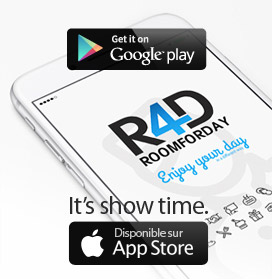 The time of departure is fixed by the conditions allocated by the hotel. After that time the hotel can request the amount of one (1) night. Pay on arrival by cash or credit card. Cancel your reservation only by RoomForDay®
Le règlement s'effectue toujours sur place lors de votre arrivée (check-in). Paiement accepté en espèces ou carte bancaire.
Day use hotel in London Croydon:

Ibis Styles Croydon features a coffee shop, a restaurant and a TV lounge where guests can relax. The hotel has a lobby area, which offers guests complimentary use of computers and internet. The lobby also offers a children's area and self-serve tea and coffee making facilities.

All of the rooms are well furnished and have en suite facilities and a TV. Each room has individual climate-control, with air conditioning and heating.

ibis Styles London Croydon is a short drive from West Croydon train station, offering direct connections to central London. The ibis offers a car park, which is charged per day.
Informations :
A23 - 1.6 km from Croydon city centre
Private parking with charges
Thématiques :
Chambre day use, Situation en centre ville, Hôtels IBIS, Hôtel journée, Chambre à l'heure, Day use.
Chambres day use et Salles de réunion