Hôtel day use

+33 972 318 266
Hotel Megaro




Hôtel d'Affaires
Wishlist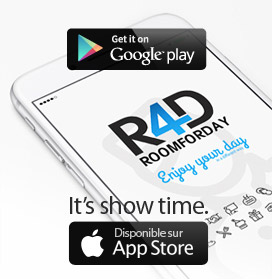 Time of departure is fixed at 4:00 pm according to the conditions allocated by the hotel. After that time the hotel can request 80% of an additional night. When the customer leaves the room after 4:00 pm the customer will have to pay the total price of an overnight stay.
Le règlement s'effectue toujours sur place lors de votre arrivée (check-in). Paiement accepté en espèces ou carte bancaire.
Top day rooms London StPancras International

The Megaro Hotel is an exceptional combination of boutique hotel, first class service and excellent location in the vibrant centre of London.

Even with the rail and tube stations just steps away, the Megaro hotel offers tranquil, quiet accommodations filled with fresh, contemporary furnishings and luxuries you would expect from a hotel of its quality.

The guest rooms and suites have exceptional design elements, hardwood floors, colourful, trendy décor and the luxurious bathrooms are artfully designed with beautiful wood and glass touches.

The spacious suites showcase fantastic views of the city and St Pancras, and all the rooms come with complimentary sparkling water, an espresso machine and mini bar.

Informations :
Located just opposite King Cross St Pancras railway station
Parking available on the street with applicable conditions
Equipements et Services :
Air-Conditioned,Free Wireless Internet, Luxury spacious suites, lavish linens and towels. Non Smoking Hotel, Modern amenities include but aren't limited to free WiFi connectivity and satellite TV
Thématiques :
Espaces de travail, Hotel Discret, Hotel de Charme, Restaurant, Bar à champagne, Chambre day use, Réunion, Signature de contrat, Gare, Hôtel d'Affaires, Bar et Rooftop, Rendez-vous professionel, Hôtel Romantique, Hôtel de Jour, Hôtel journée, Hôtel à l'heure, Chambre à l'heure, Hôtel après-midi, Day use, Love Room, 5 à 7.
Chambres day use et Salles de réunion