Hôtel day use

+33 972 318 266
Euro Hotel Wembley


Day use pour la journée - Repos en campagne
Wishlist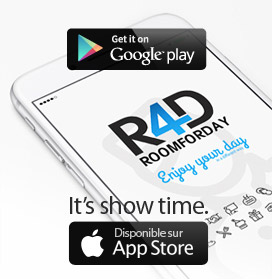 The time of departure is fixed by the conditions allocated by the hotel. After that time the hotel can request the amount of one (1) night. Pay on arrival by cash or credit card. Cancel your reservation only by RoomForDay®
Le règlement s'effectue toujours sur place lors de votre arrivée (check-in). Paiement accepté en espèces ou carte bancaire.
Similarly, the legendary Ealing Studios, home of 60's British Film classics and the attractions of central London's Oxford Street and Piccadilly Circus, which present a dazzling variety of department stores, restaurants, nightclubs and bars to visit late into the night are all within 20 short minute train ride via the Bakerloo line from the nearby Wembley Central tube station.

Firmly established, the friendly management and staff at Euro Hotel London Wembley have continued to provide the visitor to all sporting, music or business events, an always welcome and convenient overnight stay in pleasingly comfortable, relaxed and pleasant surroundings at affordable prices.

Furnished with bright, attractive designs, from the breakfast room – where a choice of a full English or Continental breakfast is served – to the well-appointed spacious bedrooms, and with a reassuringly extensive range of guest amenities, Euro Hotel London Wembley guarantees homey and comfortable stay to all discerning customers
Informations :
Wembley Stadium and Arena (3mn)
Private parking with charges
Thématiques :
Chambre day use, Repos en campagne, Day use.
Chambres day use et Salles de réunion